soul mate (2016) a review of some sorts
October 27th, 2016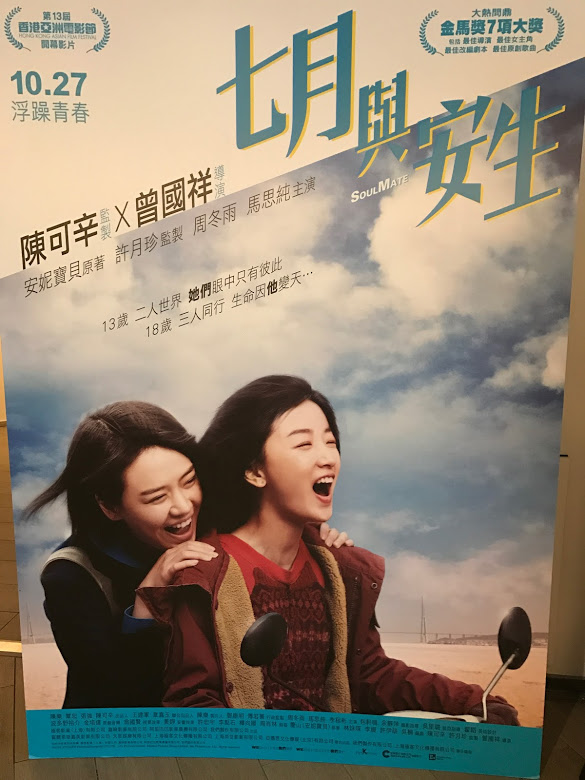 today was one of those days where i was just not feeling it. but i dragged myself out of bed, got myself a hair cut, and wondering what to do next, decided to say fuck it, and went to watch a movie, in the middle of the day, in the middle of the week.
i ended up watching an amazing movie. i can tell you "soulmate" is a coming-of-age story about the friendship between two girls. that it is based on a web serial that was super popular on the chinese internet in the 1990s. that it is the solo debut of hong kong film director derek tsang. that the two actresses are amazing and deserving of every award they are nominated for.
but what i really want to tell you is that this movie made me feel very very alive again; that it also made me very very quiet. wondering, about the life choices i have made, the person i was, and the person i am now. wondering also, about people i deeply cared for, where they are now., whether they still remember me. heart wide open, life a little bit too much right now.
Posted in movies